The right contractor for the job.
Tallent's Decks and Porches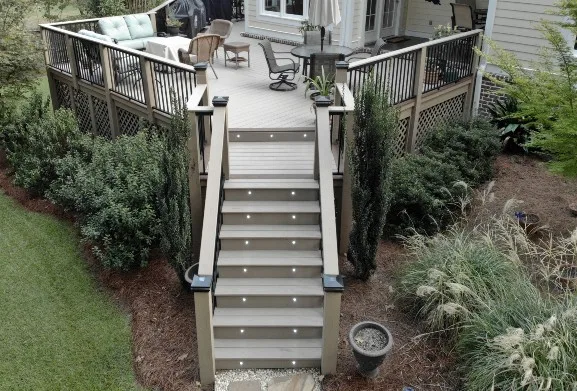 Custom Deck Builder In Augusta
We at Tallent's Decks and Porches know your home is your greatest investment, and most home improvement projects take time. We understand the importance of spending your resources wisely and choosing the right contractor for the job This all starts with making the decision to invest in your home, determining the costs and the decision to go ahead with our plans.
I'm big on customer service and if you treat your customers like you want to be treated you definitely win in my book. Tallent's worked with my schedule, very flexible, and reliable. I spoke with Jessica on many occasions and she answered all questions I had.I wish we would have found them earlier.
Tallent's did an amazing job with our deck. There was a wait involved, but to me, it was 100% worth it. I called around, and they had the best prices for the value of the product and service they provide, and they are backed by years of experience. We are really happy with our new deck and can't wait for cooler weather to really enjoy it to the fullest!!
They did an awesome job! They were very communicative and really wanted to make sure we loved everything they did. We decided to get the super screen because it's thicker material and very durable. We also added the kick plate, which looks great. They were able to complete our job in 5 hours and it looks amazing!
Thank you for considering Tallent's Decks & Porches for your home improvement needs. We are ready to help you transform your home and make a change that you will love. Our team is dedicated to ensuring that you are completely satisfied with the work we do.
If you are ready to get started, please don't hesitate to reach out to us. You can contact us by phone at 706-631-1999. We look forward to speaking with you and helping you bring your vision to life.